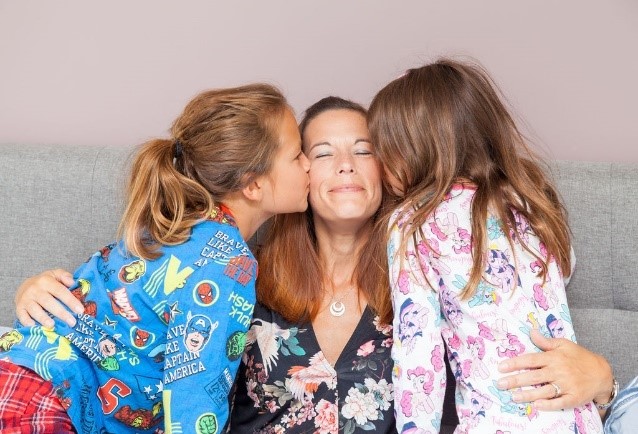 Self-confidence is important to all of us. In the stress literature, it's one of the characteristics of the hardy professional, the professional that remains healthy in the face of the high stress of constant change. It's important, but how do you build and maintain a viable and realistic self-confidence?
One way to look at self-worth is to see it as an inference from what you say to yourself privately about yourself. It's estimated that you make between 300 to 400 self-evaluations per day. Unfortunately, for the majority of us, those evaluations are far from kind. Most major in self-criticism. Research suggests that for the average person 80% of their self evaluations are negative; only 20 percent are positive.
A good mistake can often be worth 45 minutes of self-whipping-"That was stupid. I can't believe I said that. And they were all watching me. They're probably going home tonight and talking about me!" If that's not bad enough, we have an old file clerk in the back of our brain that responds to our attack and goes back to check the evidence-"Just a minute, boss. Let me check the 'stupid' file here. Why yes, you are stupid! In fact, you're getting worse. This reminds me of the time you…" Most of us are good at making ourselves feel worse, not better.
Even when you do give yourself the luxury of feeling good about something you did, it seldom lasts long. We discount our successes-"I was lucky!" "It's about time; I should've done this weeks ago!" "They could've done better!" When was the last time you lost sleep over a good day? Never!
Even though self-critical, we put our best foot forward publicly. We present ourselves as being 95% effective and admit making an occasional mistake to be human. You may fool others, but you don't fool yourself. When you compare what you know about yourself with everyone else's public image, you lose badly. When you major in the self-critical, you end up searching for loved ones, parents, friends, and bosses who will affirm you and make up for your own lack of self-esteem. Unfortunately, when you have to have the support of others, they control your confidence. By withholding approval they can leave you feeling less effective, less confident and more dependent.
You would not talk to others the way you talk to yourself! "You did that? You're stupid! Did anyone see you? They saw you! Do they know I know you? I mean it reminds me of the time you…." Who needs friends like that! If a manager talked to an employee the way you talk to yourself, he could file a grievance and win. You deserve the same if not better treatment than what you would give a friend. Learn to make room for your mistakes as learning experiences.
Since mistakes are a part of life in the fast lane, we need to find ways to be self-critical without majoring in self-whipping. Start by looking at criticism as course-correction data that helps us get back on track in our journey to success. The goal is not conviction or blaming; it's providing future-focused feedback that allows you to be more effective tomorrow!
Scott Adams, the Dilbert Cartoonist, put these insights into practice in dealing with a novice tennis partner: "Once at a tennis tournament, I was paired with a woman who had just learned how to play. Every time she missed a shot, she immediately turned to me, expecting that I would be disappointed or frustrated. Instead, I talked to her about our strategy for the next point. By doing so, I sent a very important message: The past doesn't matter. I didn't encourage her with empty praise-that rarely works. But I know that if she dwelled on a mistake, she was more likely to repeat it, and that if she focused on how we were going to win the next point, she was more likely to help us do just that. Over several days, her abilities improved dramatically and we ended up winning the tournament."
Treat yourself the same way. Life is like a moving vehicle with no brakes. If you spend too much time in the rear-view mirror, you will hit a tree out the front window. In fact, that is why your rear-view mirror is smaller than your front window. Get out of your rear-view mirror and start focusing on driving to a desired future. Try letting go of the general self-attacks; use specific feedback. What did you do that you did not handle well?
Remember, it is easier to admit you made a mistake than to admit you are one. I'm not rude, but I've had moments of road rage that I'm not proud of. I know it wasn't appreciated either; the other driver didn't even wave with all his fingers!!
After identifying a specific mistake, focus on the future by asking two key questions: First, what can you do to rectify the problem? If any constructive action or apology could help rectify the problem, do just that. Secondly, and most importantly, how would you handle the same situation if it were to occur again? If you have a valued colleague or friend, use them as a sounding board. If not, write down your thoughts or use these questions to help focus your self-criticism. When you've learned from the past and focused on a new strategy, get back into the game of life.
Self-confidence begins when you can learn from errors, and then move beyond them to consistently improve. Welcome to the challenge of turning your mistakes into stepping stones to making change work for you. To really make a difference add the habit of ending the day by catching yourself being effective; use a journal to record at least 3 things you're grateful for and 1 success. You may be winning and not know it if you're not keeping score!
To find out more about how you can build your own self-confidence go to our website or find us on Facebook