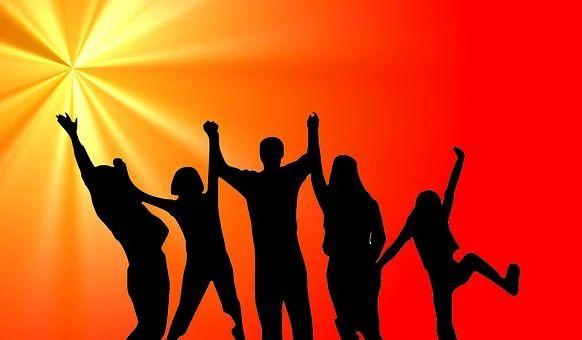 Believe it or not, it is within your power to create positive thoughts allowing you to accomplish anything you set out to do.
Can you really think yourself happy?
The answer is a qualified YES. Here are the ways in which positive thoughts can help you accomplish so many things in life.
Positive thoughts give positive results. We can either accept our situation, or we can change it. We can be negative about an event or we can be positive. President Lincoln once said, "Most folks are about as happy as they make up their minds to be."
If you really want to think yourself happy, then make up your mind to do so. It may be difficult to think happy in a world filled with hatred,violence, stresses and anxieties. But it's definitely not impossible. One person, one idea, one positive thought can change everything.
How, then, can we make ourselves happy?
By being a constant reminder to others that there is goodness in the world!
Here are 12 examples of way we can create our own happiness;
* Seek out positive people to associate ourselves with.
* Expose yourself to all the wonderful books, music and movies available.
* Find the one important thing in your life that's important, and pursue it.
* Show kindness and respect towards others.
* Live life as if every day is your last.
* Use positive reinforcement wherever and whenever you can.
* Use visualization methods to view the positive aspects of life.
* Speak in a positive tone.
* Gain control over your negative thinking patterns.
* Let your expectations reflect your positive attitude.
* Allow peace of mind to engulf you.
* Become your own best friend.
Your happiness is not the responsibility of your parents, friends, partners or children. Your happiness is your responsibility. You are the creator of your own life.
IT ALL STARTS WITH YOU!
If you need any help creating better, healthier thoughts, behaviours or emotions to move yourself towards success you book your FREE Discovery Call or take a look at the services we offer here. Using the FLOAT system we take our clients from Chaos to Calm in both life and business and help you to create the success you deserve.