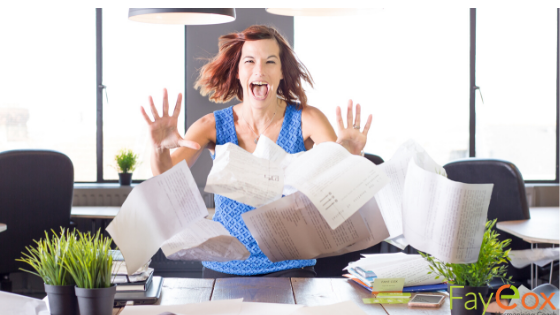 As a mum in business I get asked all the time – How do you manage your time and juggle running your business whilst the kids are at home?
It's simple – BUT it hasn't always been that way. When I first started out in business, I would dread the school holidays. My stress levels would rise just thinking about it and my anxiety went through the roof.
In all honesty I failed miserably in my first 6-week holiday period. I was miserable, I made my family miserable and my 'mummy guilt' was at an all time high. I was way too hard on myself (sound familiar), I tried to be perfect at everything and I very quickly realised that this was NOT how I EVER wanted another school holiday period to go.
SO, what did I do?
Firstly, I stopped being so god damn hard on myself. I changed my self-talk from 'I'm a terrible mum and a useless business owner' to 'I am a great mum, my kids are happy, healthy and have everything they need. I am doing my best which IS good enough and my business is exactly where it needs to be.'
I then changed my daily routine to accommodate my kids and my business so that I could spend less time in my business and more time with the kids. This tool some mindset work and a shift in work pattern, but my god, the difference was AMAZING.
Here are a few things I now do that took me from Chaos to Calm and improved my routine significantly!
1)     I get up earlier. Trust me, this one took a little while to adjust to. I'm not a natural morning person. My husband will vouch for that! Getting up earlier gives me the head space I need to prepare for the day. I now do this during term-time as well and it's been a game changer for me. In the holidays I have two hours to work before the kids get up and I get a surprising amount of work done in these few hours. In fact, it's become my most productive time of the day. It turns out I am a morning person after all – I just told myself I wasn't for all those years.
2)     Time blocking has become my best friend. I now have set times that I work each day. They are 6am-8am, 9am-11am and 4pm-6pm. It took me a few holidays to get this one nailed and locked in, but my clients all know my block hours during the holidays, and it works brilliantly. The kids know when I'm working and when I'm 'mum'.
3)     My boundaries have always been set right from the very start of my business, but they are adjusted slightly for holidays times. I make sure my clients know them from the off, so there is no confusion and if they know from the start, your clients will accept them. So, make sure you know your boundaries and set them out straight away. Not doing so will almost certainly cause problems further down the line. I also make sure that my kids know my boundaries from the outset. We have a conversation about what is expected, what's acceptable and what isn't, so we all know where we stand.
4)     Find an Associate who is willing to take on some 'Associate work' during the holiday season to take the pressure off and of course allow you some down time knowing that everything is ticking along nicely – You deserve a break just as much as everybody else.
5)     Plan your daily activities with the kids. My two are 7 and 9 and they love going to the beach, going swimming and having picnics in the park. These are easy wins when the weather is good, but for the colder and wetter months it's even more important to plan what your time with the kids is going to look like.
Time Management is one of my favourite topics – I can talk for hours about how to manage your time more efficiently.
I'll just leave you with this………
We have 10080 minutes in a week. We spend on average 3360 of those minutes sleeping and 2400 working. That leaves us 4320 minutes each and every week.
Still think you don't have enough time?
If you'd like help with your time management and want to learn how to time block effectively lets jump on a call.