I was stuck, so stuck that I felt like I was sitting on the Merry go round getting dizzy, unable to get off, feeling sick and wondering if I was the only one. Thinking, there must be more to life than this!
I'd just found out that my current employer wasn't going to accept my flexible working request, despite having accepted it when I had my first child. I was 37 and coming to the end of my maternity leave with my second child. I was looking to work 3 days in the office and 1 day from home, which was feasible, I'd done it in the past and it had gone well, at least I had thought so. But when my request was rejected, one of the reasons was that it hadn't worked before – news to me!!
I didn't go without a fight. I was the first to ever ask for flexible working after having children. It was a male dominated industry at the time and no-one else had any children.
So, I was left with two young children and no job to return to and I began to feel my self worth plummet. I started to feel like 'just mum'. I'd been employed full time since I was 16. I had no idea what it was like to not work. It felt scary, but at the same time I was relieved that I hadn't given in to being forced back in to full-time employment when I wanted to be there for my children too.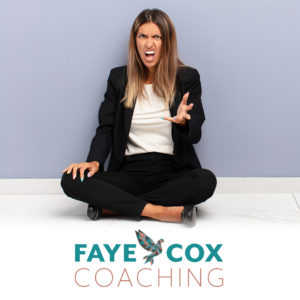 I wondered if it was true, what I'd been told, that you can't have both! You can't have a successful career and have children! I'd heard this time and time again and seen it happen over and over.
I remember having dinner with a friend, who I had worked with in PR and she mentioned to me about starting my own business and that I could run my own Virtual Assistant business with all the skills and knowledge I had. I was very hesitant. I'd tried some of the direct selling businesses and it hadn't been for me, so I wondered if this would be either. I was used to being held accountable, to being guided and given work. I didn't consider myself to be someone who could be motivated enough to get up every day and do it for myself. I imagined myself putting everything off all the time and watching daytime TV. After all whilst I was on maternity I did a lot of this, along with snoozing and living in my tracky b's.
For a while I ignore the nagging thoughts in my mind that there must be more to life, that having kids surely didn't mean this was the end of me as an individual person, that in fact it wasn't true that after kids you stayed home, or got a 3 day a week local job that gave zero satisfaction apart from money at the end of the month!
I realised that I wanted more
I had worked for years, building up my experience, being really good at what I did. Every job I'd ever really wanted I had got. I wanted to feel valued again, my self-worth was plummeting fast and I was beginning to lose belief in myself. That I could even be anything more than a mum.
Don't get me wrong. I love my children. They are without doubt the best thing that ever happened to me and I wanted to be with them. My mum guilt at this point was also high. I'd wanted children for so long and now I had them, I still wanted more! I began to question why? I started to believe that I was ungrateful and I was wrong for wanting more. I come from a childhood where you get what you're given and asking for more was a definite no, so my limiting beliefs kicked in and as a result I put off doing anything.
Instead, I started applying for local part-time jobs in schools, estate agents and any other local company looking for part-time staff. I had zero success. I had always been really employable, but here I was 38 with two young children and all of a sudden no-one was coming back to me, no-one was interested! I couldn't work out why and my self-belief hit a new low!
They were right. Everything I'd been told as I'd grown up was true. When I'd worked in recruitment for a short while, my boss had even said "employers look for women under 30, because they know shortly after that they'll be looking to have kids and then they'll be a liability" and those words ran through my mind. I was destined to struggle and settle for whatever was coming and I was to stay on the merry go around forever wondering what if!!!
Then one day, when I was feeling particularly BLAH about it all, I spoke to my dad about what my friend had said that day about doing it for myself. My dad had run his own IT business for 10 years, and he asked me 'what have you got to lose?' And he was right. I had absolutely nothing to lose and everything to gain.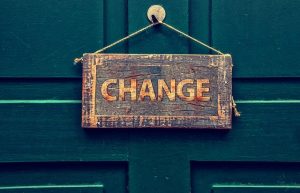 3 months later I was in business!! I could hardly believe it. I'd done it. I'd gone for it and I was doing it.
I was massively out of my comfort zone. I had no idea what networking was, I'd heard of a business plan but the thought of having one seemed way too grown up for me. I'd never considered myself the BOSS before and although I came from a media and PR background, marketing myself was scary as hell. I come from a 'children should be seen a not heard' background. The one where going to a restaurant meant being quiet and sitting perfectly still. How on earth was I going to put myself out there. Telling people to work with me because I am brilliant at what I do was a huge stumbling block – again my conditioning was 'not to show off' no-one wants to hear about that' the list goes on.
I loved being in business though. I was already enjoying being my own boss, making my own decisions and the feeling of being a proper valued adult again!
I learnt so much in my first year. The biggest thing I learnt was that my purpose was not what I was doing. The real Faye was a problem solver. The girl everyone goes to when they have a problem. The friend who's always there to rationalise and help people think differently. I was destined to take a different path,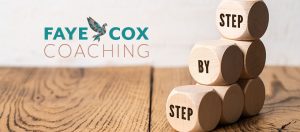 so I embarked on my own journey. I had always been a bit of a negative Nelly, my whole life. Critical and quick to jump in with a reason not to do something. I was very cautious and risk taking was never for me. Cue that conditioning again.
I started by asking my friends to describe me in 3 words and they came back with, good listener, loyal, always there, voice of reason etc. And all of these matched what I already knew, so I took a leap of faith again. This was all so unlike me, and I enrolled in my Coaching training and not only did this take me on my own mindset journey, it also gave me the skills, knowledge and qualifications to help others do the same and I've never looked back!
My journey is on going and as a result I have even more qualifications, more than I ever achieved at school. School wasn't for me!
I now regularly step out of my comfort zone. Remember I lived here for years, keeping myself stuck in fear. Living the what if life!! I am now more positive Patsy then negative Nelly. I still live in the what if, only now it's what if it works, what if I can…..and as a result my business is going from strength to strength. I am now fully in alignment with myself and my business is fully aligned with the life I want to create for myself and my family.
If my story resonates with you. If you want to fully align yourself with who you're meant to be or you're in business, but just not getting where you want to be, let's have a chat.