Mindset Coaching Services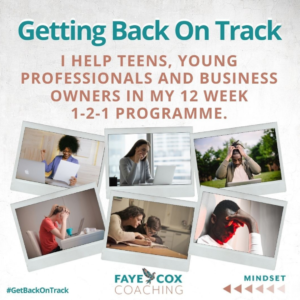 We Work together for 3-12 months depending on your needs and availability. Included in this you have full access to me and everything in my toolkit, as well as email support between sessions and other resources that are relevant during our time together. 
Let Go Move Forward Group Coaching
​
We go on a 4 month transformational journey that lays the foundation for your success. Together we will release, dissolve, let go and create space.
These 4 months will allow you to step in to your feminine energy more fully, rather than using all your masculine energy to chase after that success, which can be exhausting. I know because I've done it. This applies to both men and women.
You will be given the opportunity to fully embrace the creative power that is already inside of you, so you can become the person you are truly meant to be and step out in to the world making a huge difference to those you are meant to serve!
Lets make space, raise your vibration, design your life and step in to your success.
This is for you, if you enjoy a group environment where you know you're not alone and know you'll take action in the knowledge that others are taking action with you. This course is held through Live monthly Zoom sessions.  
Personal Transformation Self-Study Course

A Complete 10-Part Course To Transform Your Life And Boost Confidence
In The Personal Transformation Mastery, you'll discover that you really do have untapped potential just waiting to be unleashed. Not only that, but you'll discover the powerful techniques you can use to awaken it.
If you're feeling overwhelmed, unable to get yourself unstuck, lack confidence and you're finding it difficult to set yourself achievable goals then I have created this course especially for you!
This self-study course will have you understanding how your mind works, show you how to get and stay motivated, end procrastination so you can move forward, give you a confidence boost and allow you to set yourself some achievable goals.
This is definitely for you. if you're more of an introvert and feel more comfortable working by yourself in your own time and at your own pace. 
I Am Enough Journal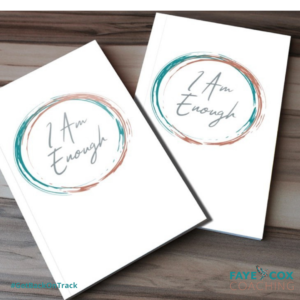 Having worked with so many Teens, Young People and Business Owners over the years I have recognised that the one big thing they have in common is that they all carry around an enormous amount of self-doubt, which is why I created my 'I am enough journal/notebook.
This journal is a really handy tool to help you become aware of your thoughts, emotions and behaviour patterns over time. 
Including 5 key questions to ask yourself daily, so that you can start your confidence building journey, this journal allows you to check in with yourself every single day.
It's the simplest way to recognise your feelings, stay on top of your state of mind and gain a better awareness of yourself.
The 'I AM Enough' journal is free to anyone who comes and works one-to-one with me!