Mindset Coaching Services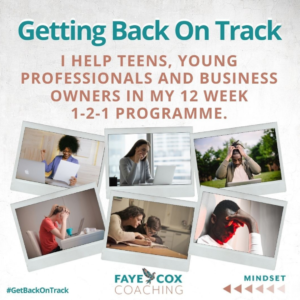 We Work together for 3-12 months depending on your needs and availability. Included in this you have full access to me and everything in my toolkit, as well as email support between sessions and other resources that are relevant during our time together. 
Needs Audit for Teens and Parents
​
As human beings, we have 12 innate human needs, and often in todays busy society at least 2 of those needs is not being met in any given moment, which all too often creates Stress and anxiety in our lives.
The purpose of our Needs audit is to help you and your teen to re-balance your own individual needs and to recognise the needs of those closest to you, so that you can re-connect with both yourself and those around you, giving you a more balanced and healthy relationship and lifestyle.
 If you believe that either your or your teen would benefit from one of our Needs session then please do book a call to discuss how we can support you to reduce the stress and anxiety in your lives.
Purpose & Progression Sessions for Teens 
​
Our Purpose and Progression sessions have been especially designed for teenagers, using the tools and techniques that have been successful during Faye's time working with young people to transition them from secondary school in to college, apprenticeships, traineeships etc. whilst also supporting them in making better life decisions.
There are 2 sessions which are held either in person or over Zoom and they support teenagers to discover their true strengths, unique skills, their passion and interests whilst gaining the resources they need to progress both personally and academically.
If you'd like to find our more information on these sessions then please do book a call to discuss further.
Personal Transformation Self-Study Course

A Complete 10-Part Course To Transform Your Life And Boost Confidence
In The Personal Transformation Mastery, you'll discover that you really do have untapped potential just waiting to be unleashed. Not only that, but you'll discover the powerful techniques you can use to awaken it.
If you're feeling overwhelmed, unable to get yourself unstuck, lack confidence and you're finding it difficult to set yourself achievable goals then I have created this course especially for you!
This self-study course will have you understanding how your mind works, show you how to get and stay motivated, end procrastination so you can move forward, give you a confidence boost and allow you to set yourself some achievable goals.
This is definitely for you. if you're more of an introvert and feel more comfortable working by yourself in your own time and at your own pace. 
I Am Enough Journal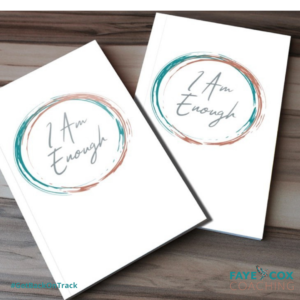 Having worked with so many Teens, Young People and Business Owners over the years I have recognised that the one big thing they have in common is that they all carry around an enormous amount of self-doubt, which is why I created my 'I am enough journal/notebook.
This journal is a really handy tool to help you become aware of your thoughts, emotions and behaviour patterns over time. 
Including 5 key questions to ask yourself daily, so that you can start your confidence building journey, this journal allows you to check in with yourself every single day.
It's the simplest way to recognise your feelings, stay on top of your state of mind and gain a better awareness of yourself.
The 'I AM Enough' journal is free to anyone who comes and works one-to-one with me!
Self-love affirmation cards for Tweens and Teens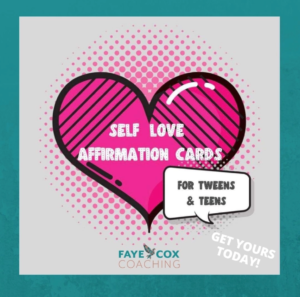 52 Amazingly supportive affirmation cards designed for our tweens and teens.
These cards have 4 categories so your tween or teen can pick which ones they may need to focus on in a particular day, week or month.
These cards can be used daily, weekly, separately or all together and are a great way to change and strengthen more positive beliefs about themselves.