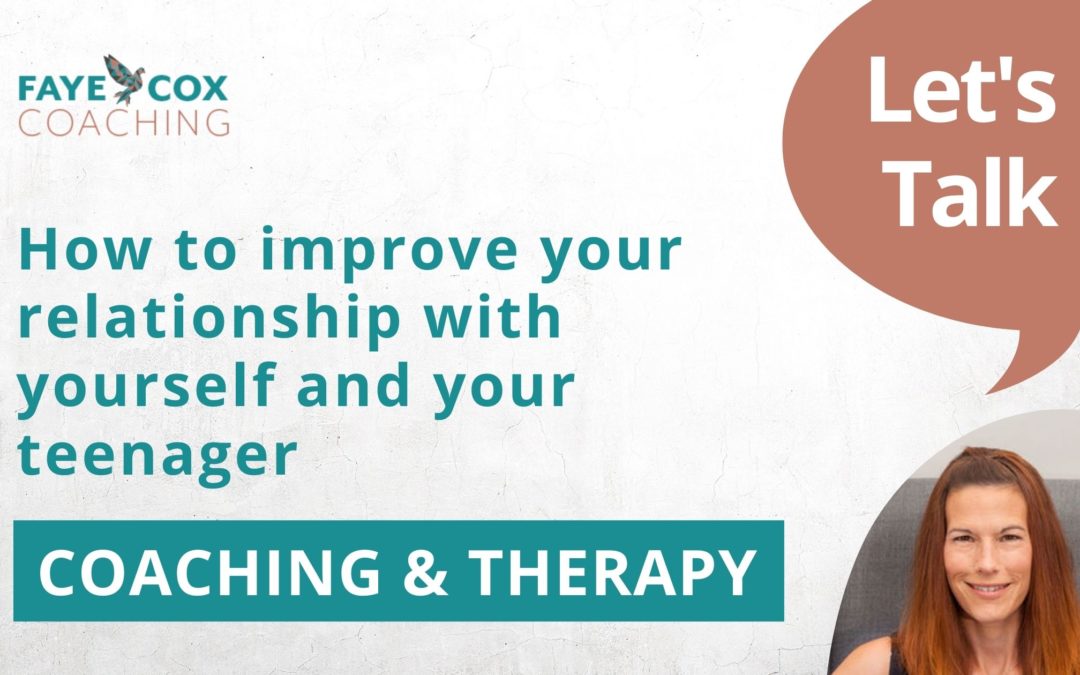 How to improve your relationship with your teenager?
As parents, we want quick, practical, and affordable and effective solutions. Coaching and therapy may seem like it is not, a quick or affordable solution but I'm here to explain why it absolutely is.
Many parents ask themselves these questions

How do I improve my relationship with my teenager? How can I communicate better with my teenager? How to parent a rebellious teenager? How to parent a teenager with depression? How to parent a teenager with Anxiety? How to parent a teenager with ADHD?
There's so much information and advice out there, but it's not always that helpful. Some methods will work for some and not for others.
My NEEDS audit sessions are designed to help you answer many of these questions, helping you to reconnect with your teen find the best solutions to overcome any stress and anxiety that you and your teen may be experiencing.
Working with me will improve your relationship both with yourself and your teenager
When most people think about coaching and therapy, they want to know what the benefits are. What exactly are they going to get for their money? 
We know that when we purchase something completely tangible we're getting a physical product or a visible service, but when it comes to coaching and therapy as humans we need to be able to see and feel the results, and most of the time we want to see and feel things FAST.
Well, I can tell you that working with me will enable you to see and feel change FAST. It would be wrong of me to say that results happen overnight because they don't, but what they do, is create long-lasting change that can and will start from the very first session.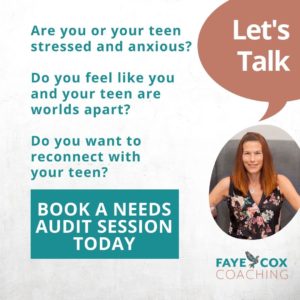 How do we work together?
Whether I'm working with you or your teenager or working with you together, my aim is always to give you a FASTER, deeper and longer-lasting effect.
We conduct a NEEDS Audit which brings huge insight into where you and your teenager are now, and where you'd like to be.
It also provides me with the foundation of our working relationship. This is where I will gather the information I need to support you in creating that long-lasting change. This forms the framework for the rest of our time together.
Then we go deeper into some of the unmet needs from the audit and put together an action plan. As well as putting some strategies in place you can use at home and even within school if needs be.
This is done through a series of 6 sessions, where I will carry out some sessions individually and some with you both. In the last session, I will bring you back together to talk through how things are going, and see where there may still need to be some suggestions and work.
What do you get from me?
During our time together, you get full access to me via WhatsApp and email for any queries or support needed in between sessions.
You will also receive a copy of each of my journals and a set of affirmation cards designed specifically for tweens and teens.
You will deeply benefit from going through the cards and exercises within the journals with your teenager as this will deepen your connection and communication even further.
You also get the benefit of my vast experience of working with teenagers and parents together, as well as my knowledge of using Coaching, NLP, and CBT effectively with this age group.
How long do we work together for?
We work together for 3 months, starting with the NEEDS Audit lasting 90 minutes, which is followed by 6 further sessions lasting approx. 60 minutes. 
How much can I expect to pay to work with you?
I pride myself on offering affordable services as I believe that every young person and their family deserves to thrive.
I also offer affordable resources in my online shop such as my journals and affirmation cards, as well as some free resources. 
For that, you will receive a FAST and long-lasting change to both yourself and them, whilst also creating a deeper connection through better communication.
NEEDS Audit Session
My 3-month working relationship will involve an investment of £450 and approximately 7 ½ hours of yours and your teenager's time.
Get in touch

If you have any further questions please call: 07968381793 or email faye@fayecocoaching.co.uk